The Hollywood Reporter
gave me one (no, I'm not in this one.) The serious lack of women in directorial positions in film is of no big surprise to me or anyone else. Even this year, where we have a brilliant selection of women directing films, is evidence of the studio system being run primarily by straight white guys, with women directors taking to the indie route to get their films made. The Hollywood Reporter's
round-table of directors
this year featured no women and when the topic was brought up, most danced around the subject. So, to save my twitter followers from the pain of my spamming, I've decided to put together some videos, pictures and facts on female directors. I hope you enjoy it. Please comment with further facts and people I may have left out!
Lynne Ramsay (We Need To Talk About Kevin, Morvern Callar, Ratcatcher):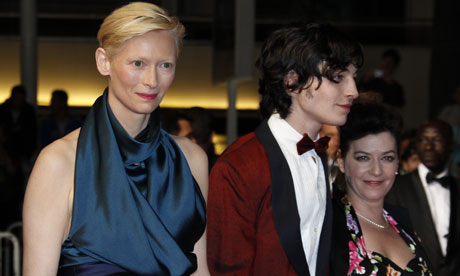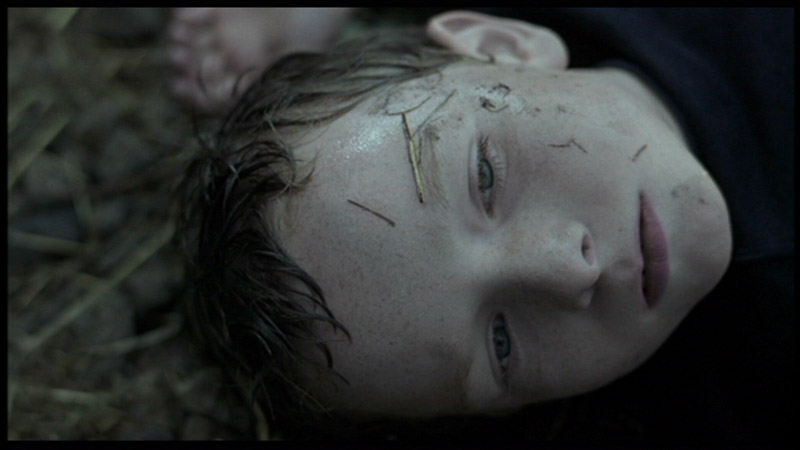 Ramsay was the original director of
The Lovely Bones
(without having read the entire book, and was disappointed once she had) but was removed from the project in lieu of a more commercial director willing to stay faithful to the book, in this case Peter Jackson.
Andrea Arnold (Red Road, Fish Tank, Wuthering Heights):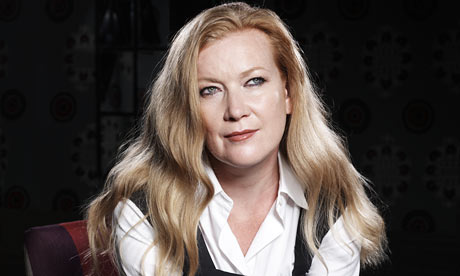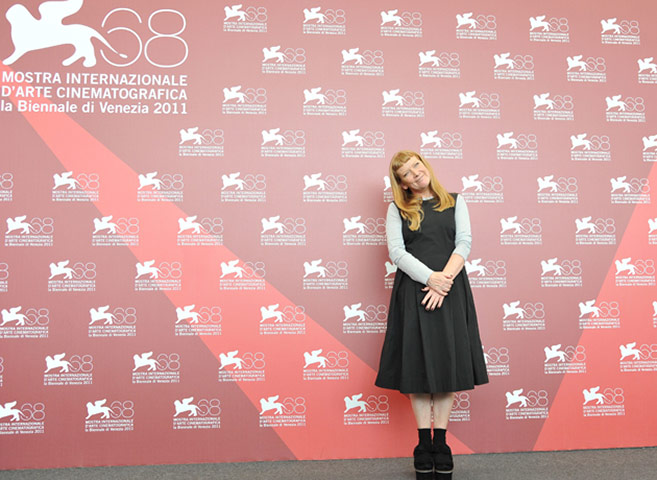 Jane Campion (The Piano, Bright Star, Portrait of a Lady):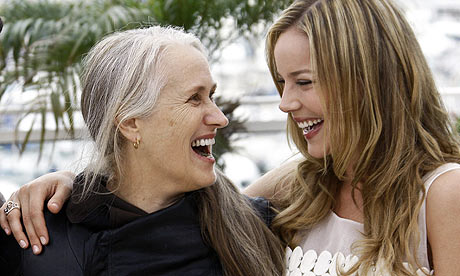 A rejection letter from Walt Disney Studios animation department in 1938, regarding their hiring policy on 'girl' animators:
Only two studio animated films have been directed solely by women:
The Tigger Movie (Jun Falkenstein)
Kung Fu Panda 2 (Jennifer Yuh Nelson.)
This makes Yuh Nelson the most successful female director of all time.
Angelina Jolie (In the Land of Blood and Honey):
One of the most famous women on the planet decides to write and direct her very first film about the Bosnian war, using primarily her own funding and the independent route, with every possibility that it'll be a flop and films it both in English and Serb-Croatian. Can you say badass?
Sarah Smith (Arthur Christmas):
Prior to directing Arthur Christmas (huzzah, another animated film directed by a woman!), Smith produced The League of Gentlemen and directed episodes of The Armando Iannucci Show. She is already much cooler than I could ever hope to be.)
Kathryn Bigelow (The Hurt Locker, Near Dark, and the only woman to have ever won a Best Director Oscar.)
Lisa Cholodenko (The Kids Are All Right):
Mary Harron (American Psycho, I Shot Andy Warhol, The Notorious Bettie Page)
: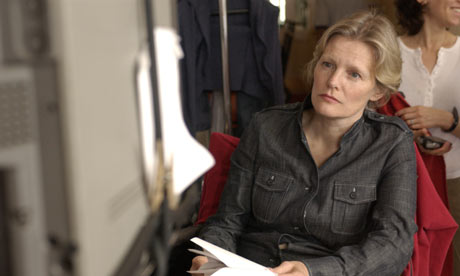 Sofia Coppola (The Virgin Suicides, Lost in Translation, Marie Antoinette):
Catherine Hardwicke (Thirteen, Lords of Dogtown, that sparkly thingy):
"I couldn't get an interview" to direct The Fighter "even though my last movie made $400 million," Twilight director Catherine Hardwicke said. "I was told it had to be directed by a man — am I crazy? [...] It's about action, it's about boxing, so a man has to direct it ... But they'll let a man direct "Sex in the City" or any girly movie you've ever heard of."
Julie Taymor (Titus, Frida, Across the Universe):
The first woman to win a Best Director Tony award. Let's all just forget about Spider Man: Turn off the Dark.
Niki Caro (Whale Rider, North Country, The Vintner's Luck):
Dee Rees (Pariah):
Vera Farmiga (Higher Ground):
Brenda Chapman (The Prince of Egypt, Brave):
I just know I've forgotten some big name female director in this entry so please feel free to contribute with your favourites. I'd love to hear some opinions on the state of the film industry in terms of gender politics, be it the people making the films or the content they present.
I can't sleep, I'm too emotional and I'm resisting the temptation to read the remaining 5 mini-cakes in the box next to my bed. I need a distraction and
Current Location:

Edinburgh

Current Mood:

okay

Current Music:

Lynne Ramsay interview