Rules:

01. Anyone who looks at this entry has to post this meme and their current wallpaper at their LiveJournal.
02. Explain in five sentences why you're using that wallpaper!
03. Don't change your wallpaper before doing this! The point is to see what you had on!
Stolen from
marthappants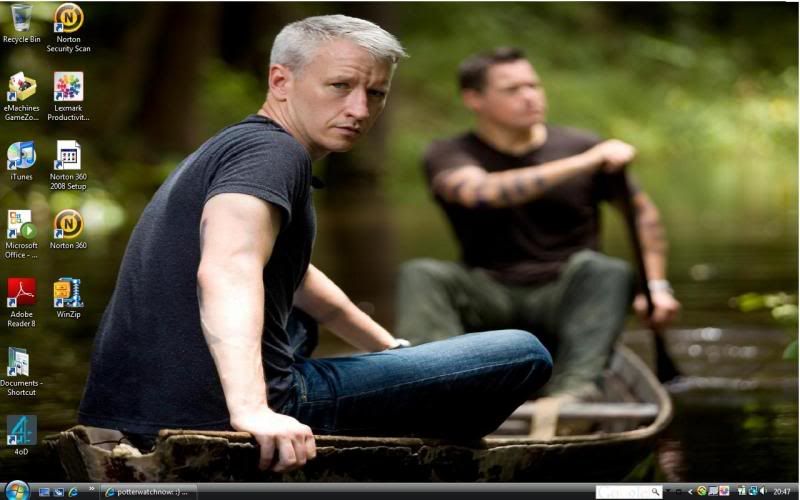 I wish I could give you a really in-depth and philosophical analysis of my wallpaper but the truth is this.
He's pretty.
He's so pretty.
He's pretty and wearing a black t-shirt.
And he's in the rainforest!
The picture doesn't really show it but his eyes are so freakishly gorgeous, it's a wonder I get anything done. Actually, I did spend 10 minutes staring at it just to delay exam revision.
So there you have it, I'm a shallow bitch. Now go show me who you have on your laptop!
Current Location:

Blairgowrie

Current Mood:

happy

Current Music:

The Dark Knight
Current Location:

Edinburgh

Current Mood:

content

Current Music:

Argumental